Creating Memorable Campground Experience
our mission
At Kalkaska RV Park and Campground, we're dedicated to creating a fun and relaxing camping experience for our guests. Our wide range of amenities and activities are designed to attract people of all ages and interests. Whether you're looking for a secluded and relaxing retreat with your significant other or planning a fun trip for the whole family, we've got a curated camping package just for you.
What Clients Say
testimonials
Why We Are
The Best
Our History
Kalkaska RV Park and Campground was established in 1973 originally as a KOA camp then went private. Now a family-owned establishment, the campground is run by Joe and Tina Cooper along with their daughter Jessica.
Over the years, we've included several amenities and services at our campground to make it a uniquely memorable experience for our guests. We strive to ensure customer satisfaction with our accommodating services, meticulously maintained grounds, and family-friendly activities.
So come relax, sit back and find out why we call it Postcard Country!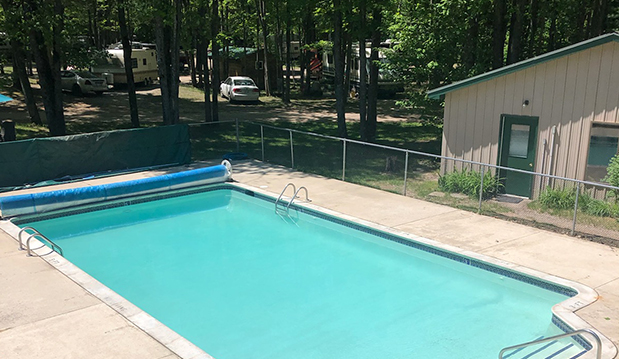 Sprawling
Campgrounds
Relaxation, adventure, and escape all combine together at the stunning Kalkaska campgrounds. Enjoy the outdoors with your friends and family.
Book a stay