Relax by our large heated pool (Memorial Weekend through
Labor Day Weekend)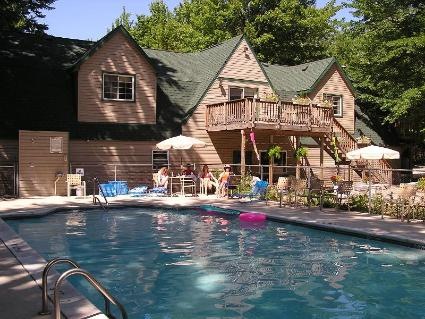 Enjoy the our 38 + acres of scenic trials for hiking, walking & biking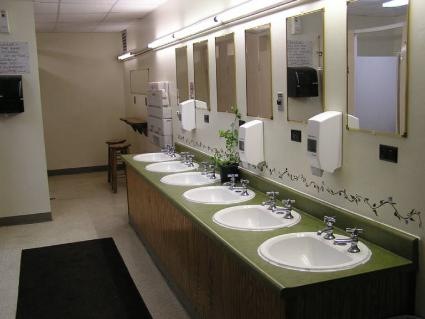 Sparkling clean modern restrooms with hot showers.
No coin operated showers here!





















Stay in our Camping Cabins, sleeps up to six persons.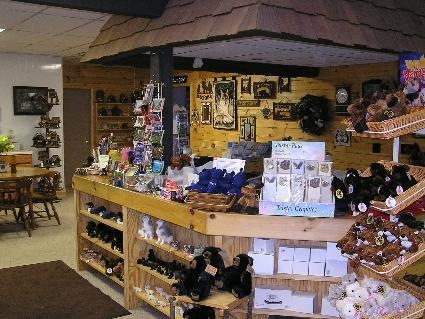 Campstore has souvenirs, gifts, food, snacks and RV supplies.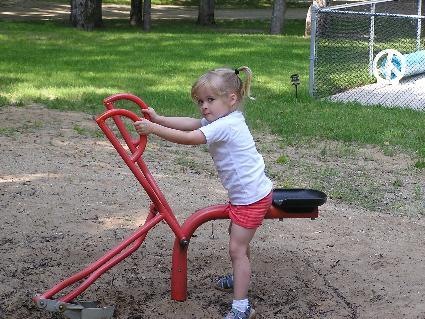 Work those sand diggers!!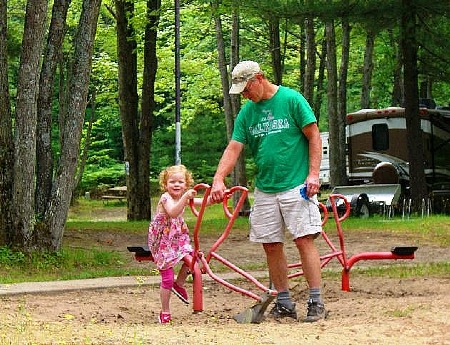 Fun bikes to ride on our great trails and roads.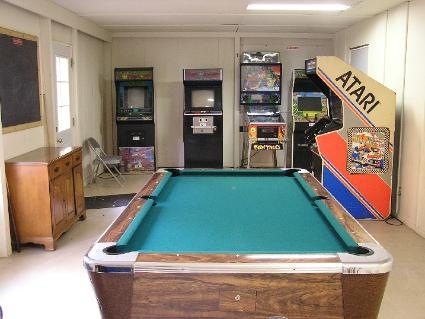 Recreation & game room with pool table, video & arcade games.




















Camper's Lounge to relax play cards, read, watch TV or enjoy
a cup of coffee or tea. Wi-fi internet in the park.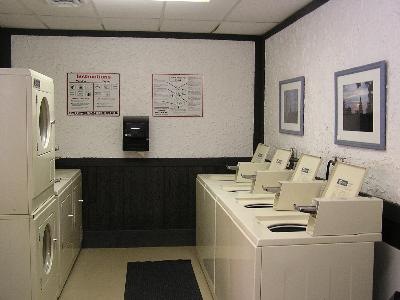 Laundry room.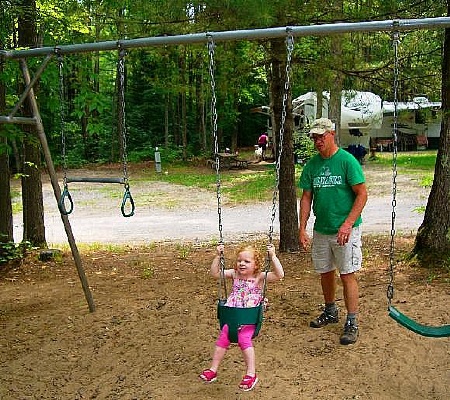 Smaller swing set & slide for the little ones.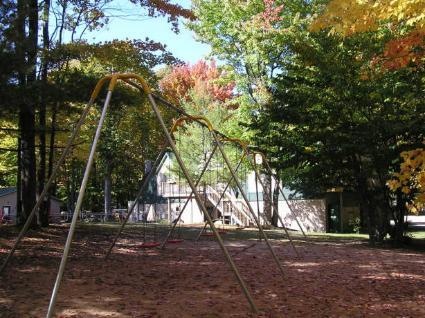 Shaded playground for your children to enjoy.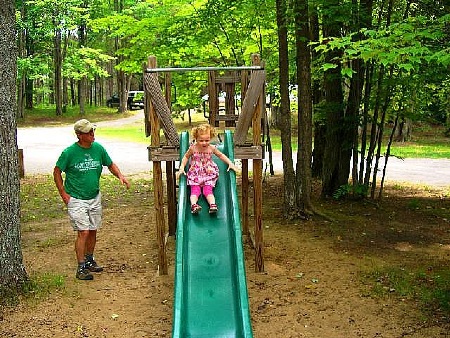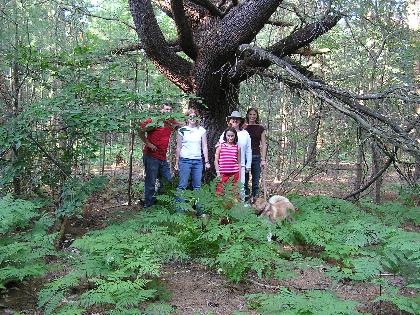 Unique trees on our quiet scenic 38 acres of nature trails.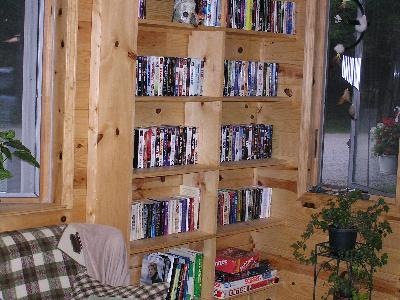 Book & video exchange for our guests and board games to enjoy.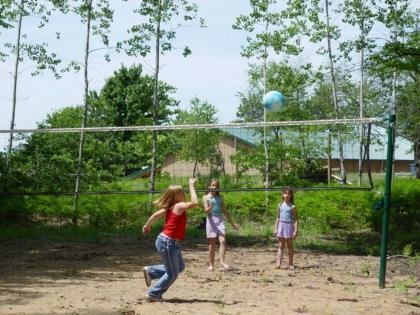 Spike that ball girls!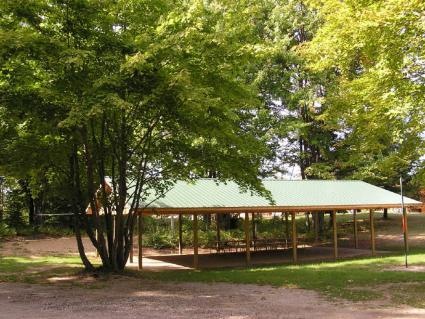 Outdoor Pavilion for large groups, family reunions or meetings.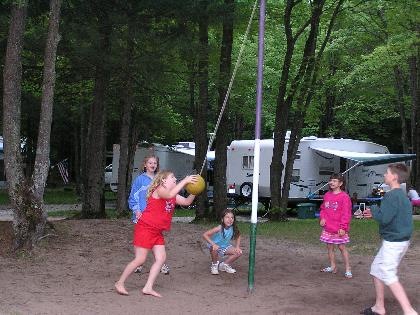 2017 Area Festivals and Events


2017 EVENTS
April
26-30 National Trout Festival-Kalkaska

May
6-7 Spring Sip & Savor Wine Tour Leelanau Peninsula Wineries 12-14 Mesick Mushroom Festival &
13-14 Mother's Day Week
13 Old Mission Blossom Days
19-20 Empire Asparagus Festival
27 Elk Rapids Art Show
26-29 Memorial Day Weekend
29 Shorts Brewing Co Anni Party 13irteen
June
10 Leland Food & Wine Festival
TBA Strawberry Social, Kalkaska Memorial Health Center
TBA Kalkaska Airport Fly-In, Starting Kiwanis Pancake Breakfast
July 1-8 National Cherry Festival
TBA Horseshows by the Bay
4 Fireworks at Traverse City, Fife Lake & Torch Lake at Dusk; Parade at Fife Lake at 2pm
11 Leelanau Summer Music Festival
15 Leelanau Peninsula Winer on Water Festival
22 Elk Rapids Art Show
27 Traverse Outdoor Art Fair
TBA Kalkaska County Fair and 4H Expo
27 12th Annual Bluegrass Festival at Springfield Township
25-30 Traverse City Film Festival

August
2-5 Elk Rapids Harbor Day
5-9 Suttons Bay Art Festival
TBA Kiwanis Fresh Corn & Steak Picnic at the Senior Center
6-12 NW Michigan Fair
TBA Kalkaska Sidewalk Sale
17-20 Buckley Old Engine Show
19 Rubber Ducky Festival- Bellaire September
1-4 Labor Day Weekend
9-10 Annual Harvest Stampede Vineyard Run, Walk and Wine Tour
5-9 Red Wings Training Camp
TBA Shetler Family Dairy Annaul Open Barn/Cow Party 10am-4pm

October
13-14 Fiber Festival- Leland
TBA Craft Show-Kalkaska United Methodist Church

November
4 Iceman Cometh Mt. Bike Race Kalkaska to Traverse City
TBA KAIR Festival of Trees-Northland Plaza