Hello campers of the 2020 season!

Before we get into our big announcements we would like to thank everyone who has showed their love and support to us these last few weeks! We know 2020 so far has been less than ideal but you will never know how much your understanding and patience means. It has been a wild ride here and it is our hope to provide you with an excellent/safe camping experience while continuing to upgrade and improve the park. So in the meantime please pardon our dust.

Due to the latest developments with the Governor's Executive orders; as of this Friday, June 5, 2020, our campground is open for recreational camping. You can make reservations online and over the phone now!

To prevent the spread of Covid-19, we are asking that campers follow the following guidelines:

-Maintain at least 6ft of social distancing and masks are recommended in buildings that are open to the public. (Office, Bathhouse, Laundry facility)

-Our bathhouse will be open with every other sink covered to help maintain social distancing and we will continue an aggressive cleaning/sanitizing schedule.

-The dump station is open for use, and we recommend RV campers remain as self-contained as they possibly can. Our honey wagon will continue to run on Monday's and Thursday's for a $10 fee, contact the office to schedule.

-Our cancellation fee for in house reservations will continue to be zero as we realize some campers may get last minute jitters. (This does not apply to online reservations as we have to pay those fees as well)

-On Friday's and Saturdays we will continue meeting people out in the parking lot for check in's to cut down on social interaction in the office.

We are very excited to announce...

1. Our goal is to have the pool open and operational by June 15th! Stay tuned for any updates on this.

2. FULL SERVICE WIFI IS SCHEDULED TO BE INSTALLED THROUGHOUT THE ENTIRE PARK 6/3-6/4 (This will be available for everyone for $1 per day up to 4 devices. Check with the office for monthly discounts!)

3. As many of you might have noticed we have a new cabin in the park! We are working very hard to have what we like to call our "King Cabin" aka Cabin #5 available for rent starting next season! Stay tuned for updates on this as well!

4. Starting 6/3 the roof will be replaced on the main building and additional electric work will be done as well throughout the park.

Happy camping and welcome back!
Call (231) 258-9863 for questions/reservations!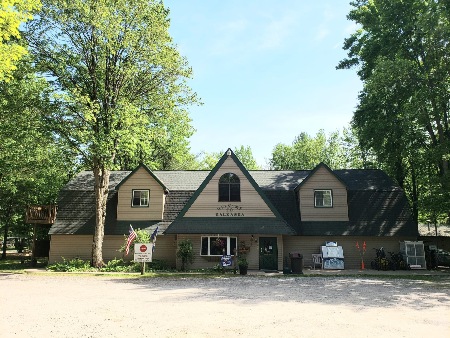 Come meet your NEW OWNERS, Joe and Tina!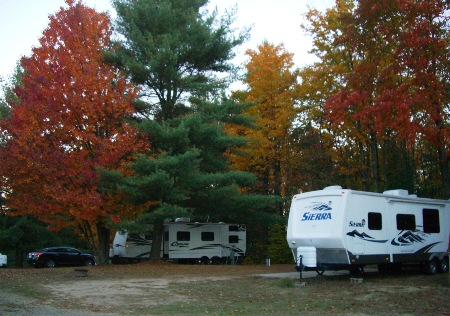 Nice large shaded campsites near our nature trails.


Quiet scenic wooded park near many serene walking trails. Kalkaska is known for its hunting, hiking, mountain bike and ORV trails plus over 83 lakes and 3 rivers for canoeing, fishing, and boating, and three golf courses. Nearby attractions in Traverse City, Lake Michigan beaches, wineries, casino, a one hour drive to Sleeping Bear Dunes and two miles to the Village of Kalkaska with a three-season Farmers Market, two grocery stores, various shops in the village, sporting goods store, three dollar stores, family and fast food restaurants.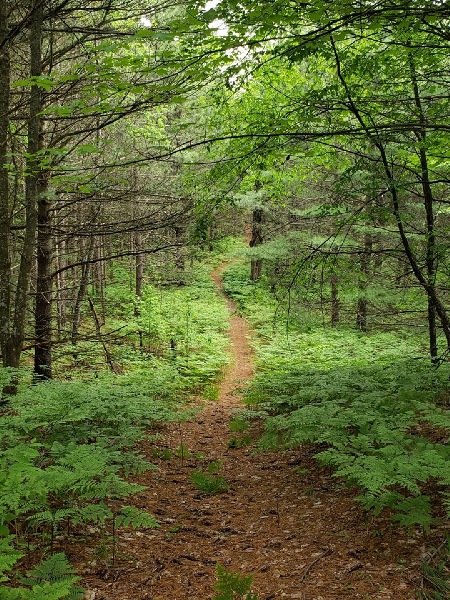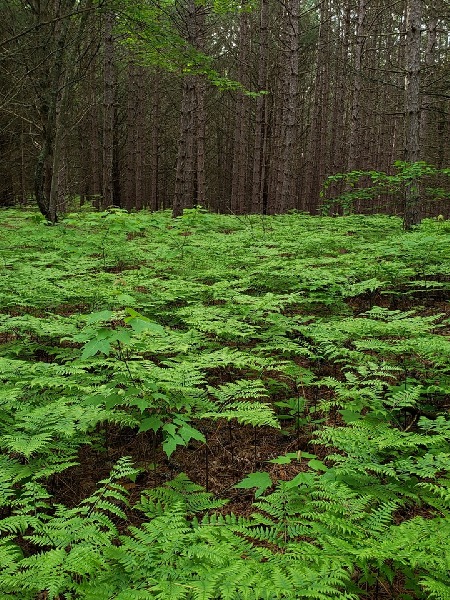 Kalkaska RV Park & Campground is a scenic wooded campground
which serves as a good base camp near Traverse City and many attractions at a reasonable family price. Lots of acreage, friendly park with wooded campsites and nice facilities. We are one of the better Michigan RV Parks located in Northern Michigan.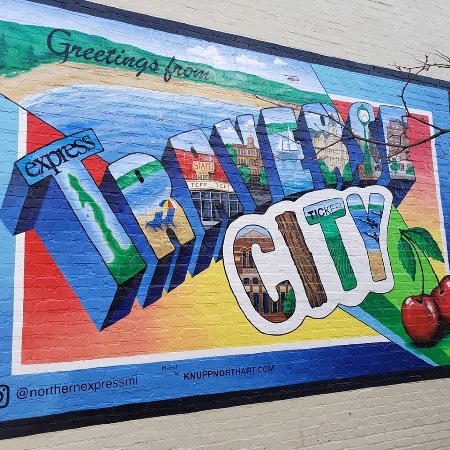 20-30 Minute Drive from the famous TRAVERSE CITY!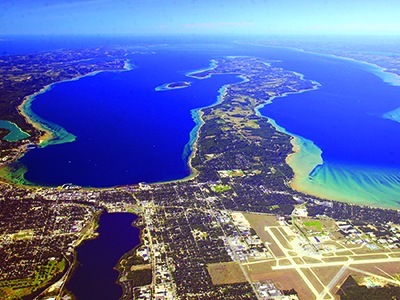 Aerial View of the Grand Traverse Bay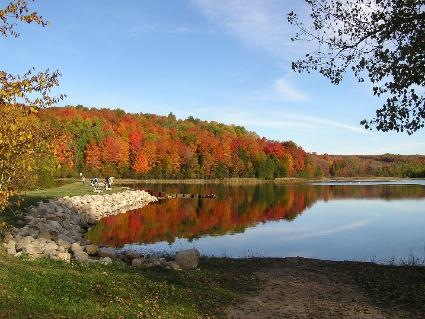 See the fall colors at Rugg Pond located 6 miles from our park. Check out Seven Bridges area just down the road from Rugg Pond. Nice day trip with peaceful surroundings.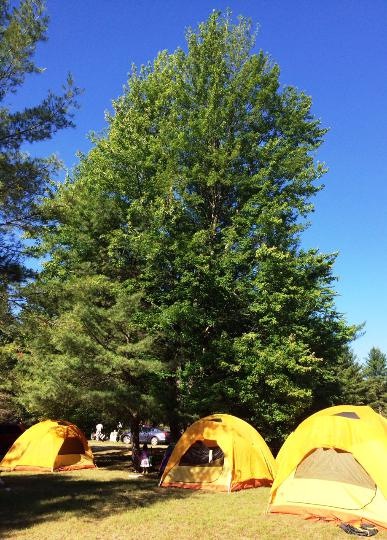 Outdoor recreation is plentiful and the scenery is spectacular all four seasons at Kalkaska Michigan Campground. Kalkaska County is 50% state owned land with plenty of trails, over 83 lakes and 275 miles of rivers. Whenever you want to get away, come to this Kalkaska Michigan to enjoy the beautiful scenery and relaxing atmosphere.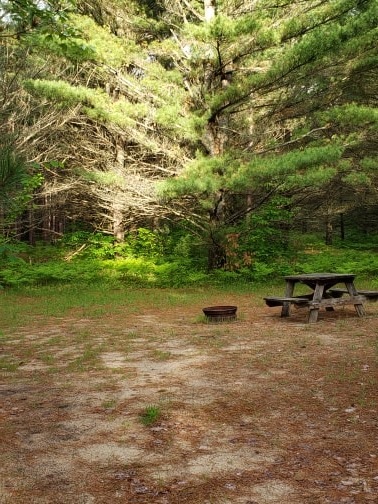 Serene/Private Tent Sites Available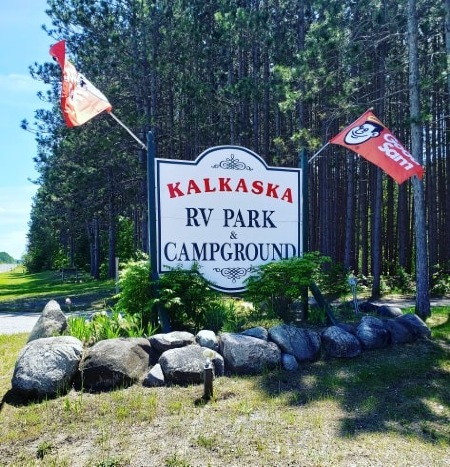 Click above to Reserve Online!

| | | | | | |
| --- | --- | --- | --- | --- | --- |
| | | Kalkaska RV Park & Campground proud members of: Michigan RV Parks | | | |
| | | | | | |
Like us on Facebook!
https://www.facebook.com/pages/Kalkaska-RV-Park-Campground/111769018893912?ref=br_rs