* HELLO GUESTS OF THE 2020 SEASON! *

For anyone looking to purchase a Cable Box for the duration of their stay we are sad to announce that our contract has ended and due to the unreliable service we have decided not to renew. Stay tuned for a massive WIFI upgrade throughout the park as we partner with SKY-WEB to provide FULL SERVICE Wi-Fi throughout the entire park!
We apologize for any inconvenience this causes. *
*Camping rates are based on 2 Adults and 3 children under 17 with one camping unit permitted per site (Motor-homes, Travel Trailers, 5th Wheels, Pop-ups, Tents, Camper Vans, Camper Trucks etc). Extra guests are charged $5 per person per night.

Extra tents on APPROVED campsites are allowed for an additional $15 flat rate fee.
ATV's, ORV's and/or Golf Carts are ONLY allowed on our trails or roads during the winter season (Nov 20 - April 20)

* All rates are subject to change without notice *



2021 WINTER RATES
NOVEMBER 20TH 2020 - MAY 1ST 2021



RV/TENT CAMPING= A1-D1 AVAILABLE ONLY CABINS 1, 2, 3 & 4 AVAILABLE

RV/TENT CAMPING
$25 DAILY
$125 WEEKLY
$500 MONTHLY (30 DAYS)*Any reservation exceeding 30 days will require a non refundable $200 deposit to be applied to your first months rent upon check in. **

CABINS
$30 DAILY (3 NIGHT MIN STAY)
$166 WEEKLY
$500 MONTHLY (30 DAYS)
*Any reservation exceeding 30 days will require a non refundable $200 deposit to be applied to your first months rent upon check in. **

AVAILABLE AS OF 5/1/2020
CABINS: 0
TENT/RV SITES: ALL SITES THROUGHOUT THE PARK ARE NOW OPEN. LOOK TO SUMMER RATES FOR MORE INFORMATION.


**ATTENTION**
1. Cash/Check only as our CC machine will be shut down Nov 20TH 2. For Cabins a $30 base rate Electric fee is applied to monthly stays
3. Nov 4th the water will be flushed from the lines however the bathhouse will be open 24/7 and HEATED!
4. Call the office directly at 231-258-9863 if you are interested as these spots will NOT be available online.
5. SNOWMOBILERS ARE WELCOME!!!

WINTER OFFICE HOURS
Sunday-Thursday 2PM-4PM Friday-Saturday 2PM-5PM

2020 SUMMER RATES
MAY 1ST - SEPTEMBER 20TH



•To stop the spread of Corona virus, health and government officials recommend avoiding large gatherings and maintaining a distance of 6 feet from other people. This reduces the chance of contact with those knowingly or unknowingly carrying the infection.

•The CDC recommends frequent hand washing and the use of face masks in public settings where social distancing is difficult, such as the store, bath house and the laundry facility.

•As your camp hosts we urge you to follow these guidelines, we will be disinfecting multiple times a day however they are use at your own risk. Disinfectant is available for guests to use between staff cleaning.

•If you do not wish to come inside the store, please call the front office and we will bring you your items and collect payment. We hope you enjoy your stay and happy camping! :)


Daily Summer Rate
Rustic Tent Sites $30Water & Electric $37
Full Hook-up $45 (2 night min stay)

Weekly Summer Rate
Water & Electric $240
Full Hook-up $284

Monthly (Metered Electric)
Water and Electric $535 + Metered Electric
Full Hook-up $685 + Metered Electric
*Any reservation exceeding 30 days will require a non refundable $200 deposit to be applied to your first months rent upon check in. **

Cabins (2 Night Min Stay, 3 on Holidays)
Cabins 1-3 Summer Rate = $72 Daily / $432 Weekly
Cabin 4 Summer Rate = $82 Daily / $492 Weekly

FULL SEASON OFFICE HOURS
Sunday-Thursday 8AM-9PM Friday-Saturday 8AM-10PM

* Online reservations include a $2 per day booking fee *

2020 FALL RATES
SEPTEMBER 20TH - NOVEMBER 20TH



Daily Fall Rate
Rustic Tent Sites $25
Water & Electric $35
Full Hook-up $42 (2 night min stay)

Weekly Fall Rate
Water & Electric $230
Full Hook-up $260

Monthly (Metered Electric)
Water and Electric $535+ Electric
Full Hook-up $635 + Electric
*Any reservation exceeding 30 days will require a non refundable $200 deposit to be applied to your first months rent upon check in. **

Cabins (2 Night Min Stay, 3 on Holidays)
Cabins 1-3 Fall Rate = $72 Daily / $432 Weekly
Cabin 4 Fall Rate = $82 Daily / $492 Weekly


OFF SEASON OFFICE HOURS
Sunday-Thursday 9AM-9PM
Friday-Saturday 9AM-10PM

* Online reservations include a $2 per day booking fee *


RV/BOAT/ATV STORAGE OUTSIDE
Daily $5 Weekly $20 Monthly $45 (25ft and UNDER) - $50 (26ft and OVER)


Facility Use Fees for NON-CAMPERS/GUESTS

-Dump Station Use: $12 fee for Non-Campers
-Water fill for RV or tanks: 25ft or less $5, 26ft or more $8 (30-55 Gallon drum $12)
-Hot Showers: $5 fee per person
-Laundry use: $1.75 per load for both the Washer and the Dryer
-Pavilion rental: Please call the front office (231-258-9863) for rental information



** ALL RATES SUBJECT TO CHANGE WITHOUT NOTICE **




Reservations require a credit card on file to hold. Full payment is due upon arrival payable by Cash, Check or Credit Card. You may also use your credit card for payment with our Online Reservation system but note that the entire amount of your stay will be charged at the time of booking.

ONLINE CANCELLATION POLICY: 1 week cancellation notice is required before your arrival date to receive a refund for 1 night + The Online Reservation Fee. ALL cancellations are met with a non negotiable $10 cancellation fee + service charges which are taken out of the refund.

IN STORE CANCELLATION POLICY: ALL Cancellations will be met with a non negotiable $10 cancellation fee UP UNTIL THE DAY OF CHECK IN. Day of check in cancellations will be charged 1 day minimum of the scheduled stay.

No Refunds will be given for Holidays/Special Event Weekends, Group or Monthly Reservations.

*Refunds due to inclement weather or unused days will NOT be issued.*




Check-In time: 1PM - 9PM
* Late arrivals (after 9PM) please contact the front office for late check-in arrangements before 7pm the day of check in. In the event that you will be unable to arrive during check-in hours, your reservation will be held until noon the following day.

Any guest that is a "No Call/No Show" will be charged minimum for 1 day of their stay.

Early Check-ins please check with office before entering the park as to avoid traffic issues.

Check out time: 12PM for CAMPSITES and 11AM for CABINS

Late check-out: Check with office if your site is available. There will be a 1/2 day fee until 5:00 pm after 5:00 pm you will be charged another full nights fee.

Please check with the office before making your final arrangements. Thank you.


DAY VISITORS: Must stop at office BEFORE entering the park and pay a $2 visitor fee to be assigned a parking permit and obtain a Visitor's day pass. Visitors must leave the park by 10PM

OVERNIGHT GUESTS: Must register at the office and pay a $5 fee per person for campsites and obtain an overnight parking pass for the duration of your stay.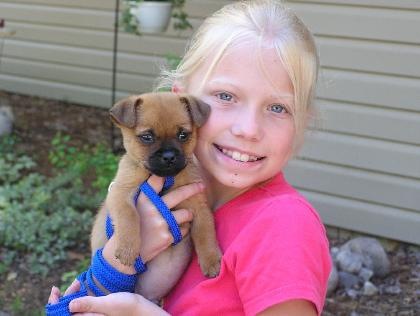 Pets are welcome with the following restrictions:
1. No pets are permitted in our Cabins.
2. No pets in the pool area.
3. Do not leave pets unattended at your campsite or in your RV during your absence. 4. Please be a responsible pet owner and clean up after your pet, bags are available in the office.
5. Nature & walking trails are available for walking your pets. However pets need to be kept under human control on a leash at ALL times.
6. Do not tie your pet to a tree, bush and/or picnic table EVER. We care about your pets and would never want them to be injured.
7. Please control barking at ALL times for the comfort of all guests.

**Aggressive behavior and/or uncontrolled barking will not be tolerated and you may be asked to leave with NO REFUND if it cannot become so.**

We love your pets so please be a responsible pet owner! Local pet laws apply.

Thank you for making our campground a nice quiet & clean place for all guests.


Quiet hours are at 10:00PM - 9:00AM and is strictly enforced. This means campers near you are able to enjoy a good night's rest.

CAMPERS if this is not being respected please inform the office immediately by calling our after hours non emergency number (540-760-1748).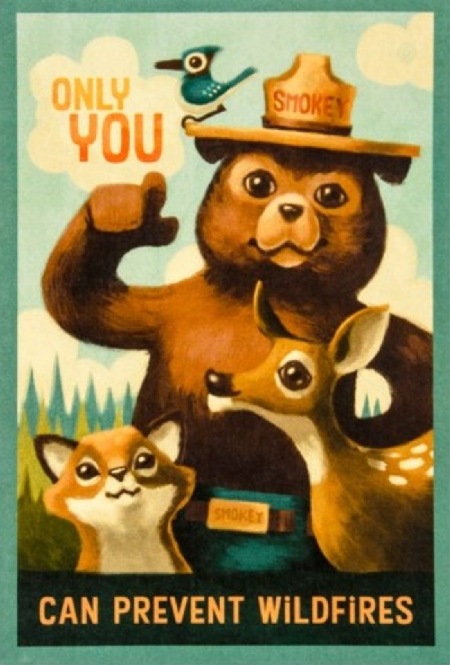 Please don't bring firewood to Kalkaska RV Park & Campground. Please help protect Michigan's natural resources & 19 million acres of forestland from the infestation of the EMERALD ASH BORER,Oak Tree and Pine disease by following these firewood recommendations:

BUY IT, BURN IT, LEAVE IT! Buy firewood when you reach your destination, burn firewood on site, and leave unused firewood behind. We sell firewood from a local source at a reasonable price at our camp store.

** All hardwood firewood movement from the 21 quarantine counties and 31 outliers is prohibited, Michigan's entire Lower Peninsula into the Upper Peninsula, other states, or Canada is also prohibited.**


THANK YOU FOR HELPING US PRESERVE OUR FORESTS. You're Hosts: Joe, Tina and Jessica