OFF SEASON RATES
April- May 9th and Sept.6th-Oct.13th

FREE Wi-FI in the park
Cable TV available on all Full Hook-ups and some Water & Electric campsites.

*Basic camping rates based on 2 Adults + 3 children under the age of 17 yrs.old with one camping unit on site (Motorhome,Trailer, 5th Wheel, Pop-up, Tent, Camper Van, Camper Truck). Extra guests $5 per person per night for campsites and $10 per person for Cabins. Holiday/Special Event Weekend extra guest fees are $10 per person per night. Extra tents on certain campsites are $10 per night.
Campsites are intended for ONE camping unit (a motorhome, travel trailer, 5th wheel, camper van, pop-up or tent). ATV's, ORV's or Golf Carts are not allowed on our trails or roads. Only licensed motorized vehicles are permitted on our roads in and out of the park.

* All rates subject to change without notice.
Daily
Rustic $25
Water & Electric =$31
Full Hook-up =$37 + $2 Cable TV

Weekly
Rustic $170
Water & Electric =$210
Full Hook-up =$250 + $14 Cable TV

Monthly= $450-$495 + metered electric + Cable TV $40 on some campsites 100+channels

Cabins= $65-Large Cabin $75 daily (two night minimum stay)

FREE Wi-Fi, hot showers and dump station use

**Good Sam Club Discounts are based on Peak/Holiday Summer Daily Rates and do not apply to Cabins, Web Specials, Online or Group reservations plus extra fee for Cable TV sites. Cash payment or Check with Driver's License ID.
*** Online & Credit Card reservations include a booking fee ***


2018 Peak Season RATES
(May 10th- Sept.6th )

*All campsite camping rates based on 2 Adults + 3 children under the age of 17 yrs.old. Only one camping unit on a site. Extra guests $5 per person per night for campsites, $10 per person per night for Cabins and $10 per person for Holidays and Special/Group Events.
Campsites are intended for ONE camping unit (a motorhome, travel trailer, 5th wheel, camper van, truck camper, pop-up or tent). Group/family tent camping may be arranged through the office with your reservation. Extra Tent on certain approved campsites is $10 per night.
ATV's, ORV's or Golf Carts are not allowed on our trails or park roads. Only licensed motorized vehicles are permitted in and out of the park.

FREE Wi-FI in the park
Cable TV available on Full Hook-ups and some Water & Electric campsites.

*All rates subject to change without notice.
Daily -
Rustic Tent $25-$30
Water & Electric $33-$35
Water, Electric & Sewer $39-$43
Camping Cabins $68-$78 (two night minimum stay, three on holidays)
Cable TV= $2 per day available on Full Hook-up sites and some W/E sites

Weekly - Reduced daily rate
Rustic Tent $170-$195
Water & Electric $220 + Cable TV + $14 (available on some W/E sites)
Water,Electric & Sewer $269 + Cable TV+ $14

Monthly- (Metered Electric)
Water & Electric $495 - $540(July)
Water,Electric & Sewer $595 - $645(July)
Cable TV available on some sites $40 fee with 100 + channels.

Cabins- $68-$78 (two night minimum stay, three on holidays)

* * * Pump out service for grey water and sewer is available on water & electric sites. Fee is $10. You do not have to be present on site for this service.

**Good Sam Club Discounts are based on Peak/Holiday Summer Daily Rates and do not apply to Cabins, Web Specials, Online or Group reservations plus extra fee for Cable TV sites with 2 Adults. Cash payment or Check with Driver's License ID.
*** Online & Credit Card reservations include a booking fee ***


* * WEB CAMPING SPECIALS* *

All specials listed below are not valid with club discounts, group or online reservations. Cash or check payment only. Not valid on Holidays or Special Event Weekends. Applies to New Reservations Only. Call 231-258-9863 and ask for "Web Specials" for discounts.* Rates based on 2 Adults + 3 children under 18 yrs.old per campsite.Extra guest is fee is $5-$10 per night.

CABIN WEB SPECIALS
$65 per night, Large Cabin $75 per night for OFF Season ONLY (Spring & Fall).
Two night minimum stay.

WEEKLY Rates Off Season (Spring & Fall)
Water/Electric $210
Full Hook-up $250

FREE RV STORAGE
Save time & gas and store your RV & Travel Trailer at our park FREE with two reservations within a 14 day period. Minimum two-night stays required for each reservation.

* * SEASONAL CAMPSITES * *
SAVE gas and money. Enjoy Northern Michigan all season and see why we call this "Postcard Country". Come visit our 58 acre park, select your campsite for this season or call 231-258-9863.
Free Wi-Fi in the park. Cable TV available.

2018 SEASONAL RATES

Full Season (May 1st - Oct.13th)
Water/Electric= $1995 + metered electric + $5 pump out fee onsite removal of your grey water/sewer. You do not have to be present for this service to be done.
Water/Electric/Sewer =$2395 + metered electric + $145 Cable with 100 + channels

Part time Season-Memorial Weekend- Labor Day Weekend
(Limited availability)
Water & Electric only=$1895 + metered electric +$5 pump out fee onsite removal of your grey water/sewer. You do not have to be present for this service to be done.

All seasonal sites are non-refundable & non-transferrable.

Monthly Rates are Non-Refundable & Non-Transferrable
Peak Monthly rates = $495-$595+ metered electric
$540- $645 (July) + electric
Off Season Monthly = $450-$495+ metered electric



Facility Use Fees for NON-CAMPERS GUESTS

Dump Station Use - $12 fee for non-campers
Water fill for RV or tanks- $8 per 40 gallons fee for non-campers
Hot Showers - $5 fee per person for non-campers
Laundry use- $1.75 per load both washer and dryer
Pavilion rental- call office 231-258-9863 for rental
Off site RV,Boat,ORV storage Monthly $35-$45 or $5 per day


** ALL RATES SUBJECT TO CHANGE WITHOUT NOTICE **




Reservations required a one-four night (depending on your length of stay) deposit hold or deposit taken with a credit card. Full payment is due upon arrival payable by Cash or Check (with ID and Driver's License) and if you use a credit card a processing fee will be applied. You may also use your credit card for payment with our Online Reservation system and the entire amount of your camp stay will be charged to your credit card at the time of your booking.

Cancellation Policy: 14 days cancellation notice is required for CAMPSITES and
30 days is required for CABIN reservations before your arrival date to receive a deposit hold refund for 1 night + Booking or Online Reservation Fee. 3 + multiple days or weekly reservations a 2- 3 night deposit + Booking or Online Reservation Fee will be taken. No Refunds will be given for Holiday or Special Event weekends or Group Reservations.
If the 14 days or 30 days advanced cancellation notice is given a $10 service fee + booking/online fee applies to each campsite reservation and $25 fee + booking/online fee for each cabin reservation is charged. Refunds due to inclement weather or unused days will NOT be issued.

* * Contact office for Group, Monthly, Weekly and Seasonal cancellation policies.





Check-In time: 1p.m. - 9p.m.
* Late arrivals (after 9 p.m.) please contact office for late check-in arrangements before 7pm. In the event that you will be unable to arrive during check-in hours, your reservation will be held until noon the following day.

Early Check-ins will be charged $2.00/hour.

Check out time: 12 Noon
Late check-out (if available) will be charged a $10.00 fee until 5:00 pm after 5:00 pm will be charged another night.
Make arrangements with office before extending your stay. Thank you.



Visitors must stop at office BEFORE entering the park and pay a $2 visitor fee to be assigned a parking permit and obtain a Visitor's day pass. Visitor fee on holidays/Special Events is $5 per visitor. Visitors wishing to use the pool & facilities must purchase a pool pass $5 per person at the office. Visitors must leave the park by 10p.m.
* Overnight guests must register at the office and pay a $5 fee per person or $10 fee per person on Holidays or Group/Special events & obtain an overnight parking pass for an overnight stay.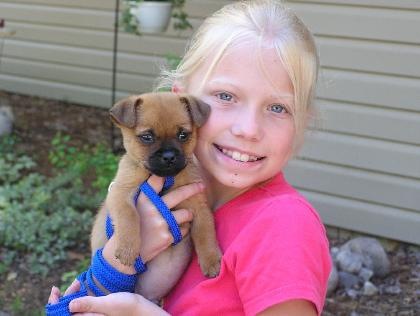 Pets are welcome with the following restrictions: NO pets allowed in our Cabins, on Tent campsites or in playground & pool areas and all public buildings. Please do not leave pets unattended at your campsite in your RV during your absence. Always pick up & bag your pet's droppings immediately. Be a responsible pet owner and clean up after your pet.
Nature & walking trails are available for walking your pets. Pets need to be kept under human control and on a 6 ft leash at all times. Do not tie your pet to a tree, bush or picnic table. Please control barking at ALL times for the comfort of all guests. Aggressive behavior displayed or uncontrolled barking will not be tolerated.

Thank you for making our campground a nice quiet & clean place for all guests.


Ouiet hours are at 10:30p.m.- 9:00a.m. and is strictly enforced.


Please don't bring firewood to Kalkaska RV Park & Campground.

Please help protect Michigan's natural resources & 19 million acres of forestland from the infestation of the EMERALD ASH BORER and now by an Oak Tree decease by following these firewood recommendations:

BUY IT, BURN IT, LEAVE IT! Buy firewood when you reach your destination, burn firewood on site, and leave unused firewood behind. We sell firewood from a local source at a reasonable price at our campstore.
* All hardwood firewood movement from the 21 quarantine counties and 31 outliers is prohibited.
* All hardwood firewood movement from Michigan's entire Lower Peninsula into the Upper Peninsula, other states, or Canada is prohibited.
* Violations of the EAB quarantine can result in fines and penalties ranging from $1,000 to $250,000, and up to five years imprisonment.

For more information, please call the EAB toll-free hotline at (866) 325-0023, visit www.michigan.gov/eab or www.emeraldashborer.info.

THANK YOU FOR HELPING US PRESERVE OUR FORESTS.
Hosts: Jeff & Gail